WE LISTEN, WE BUILD, WE SUPPORT
Strong with an experience since 1968, we are proud to offer our customers the upmost of the exclusive vehicles.
Far away from mass and series production, we integrate the highest level of security and luxury into prestige sedans, limousines and off-road cars.
In 2021, we present our new range of extension and armouring conversions based on the new Mercedes-Benz S Class (V223).
This makes us the only independant company in the world to have developped extension and armoring solutions for seven generations of S Classes for 50 years.
We call this experience.
Currently over 40 Heads of State and Royal Families on 4 continents are driven in our automobiles.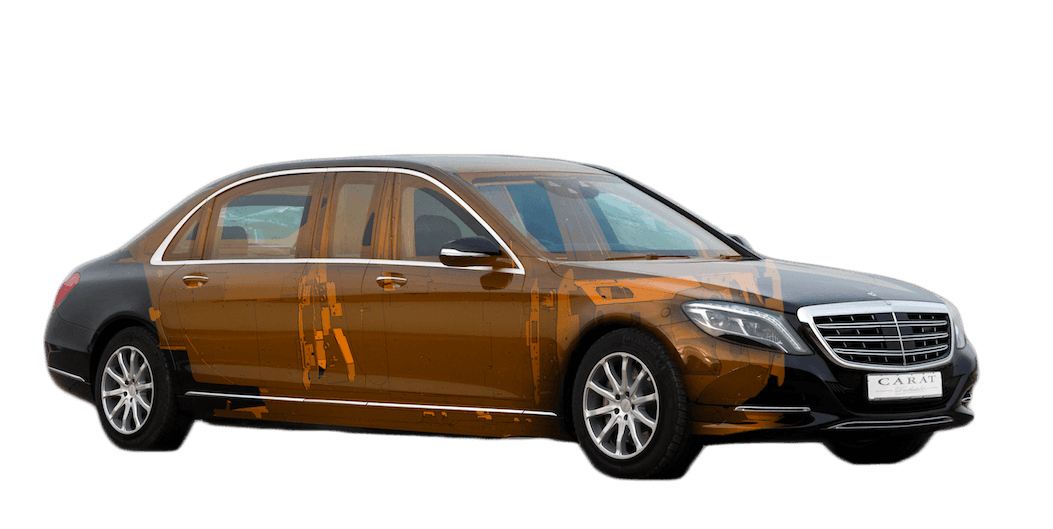 We are located in Liège, Belgium – well-known for its steel industry and craftmanship.
Jointly working with ballistic specialists, laboratories and European suppliers/manufacturers recognized as producing today's highest quality transparent (glass) and opaque (body) armouring materials Carat Duchatelet provides armoured vehicles that effectively addresses the today's evolving complex ballistic and explosive threats.
Our application of these armouring solutions into a "survival cell" within the original body of the vehicle is unique in the automotive industry.
Creating something that is truly bespoke is all part of our DNA.
Our customers play as much a part in how their Carat Duchatelet vehicle ultimately looks as we do : only you can supply the most important "component" of your car: your WISH-LIST.
Far away from mass and series production, we are ready to design with you the model of your dreams and make it real. With 50 years of experience, we simply know how to do it.