It all started when Frederic Duchatelet, the owner of a small car body workshop, began to picturing alternative fittings for outstanding vehicles. The young craftsman achieved an international recognition initially focusing on the S Class Mercedes-Benz. From several key points in history we can establish how our house became the success story it is today.
Advancements in engineering and manufacturing expanded our product offering to include other high-end vehicles such as Rolls Royce and Bentley. Our first business cars to launch gained immediate recognition from a sophisticated and cosmopolitan clientele.
At the same time, we encountered a growing number of customers requesting not only exclusive interior fittings, but also elevated security vehicles of the highest standards.
The Carat Duchatelet security division was born alongside our research & development department. Together they developed the plating of Mercedes S Class with a high level of ballistic protection.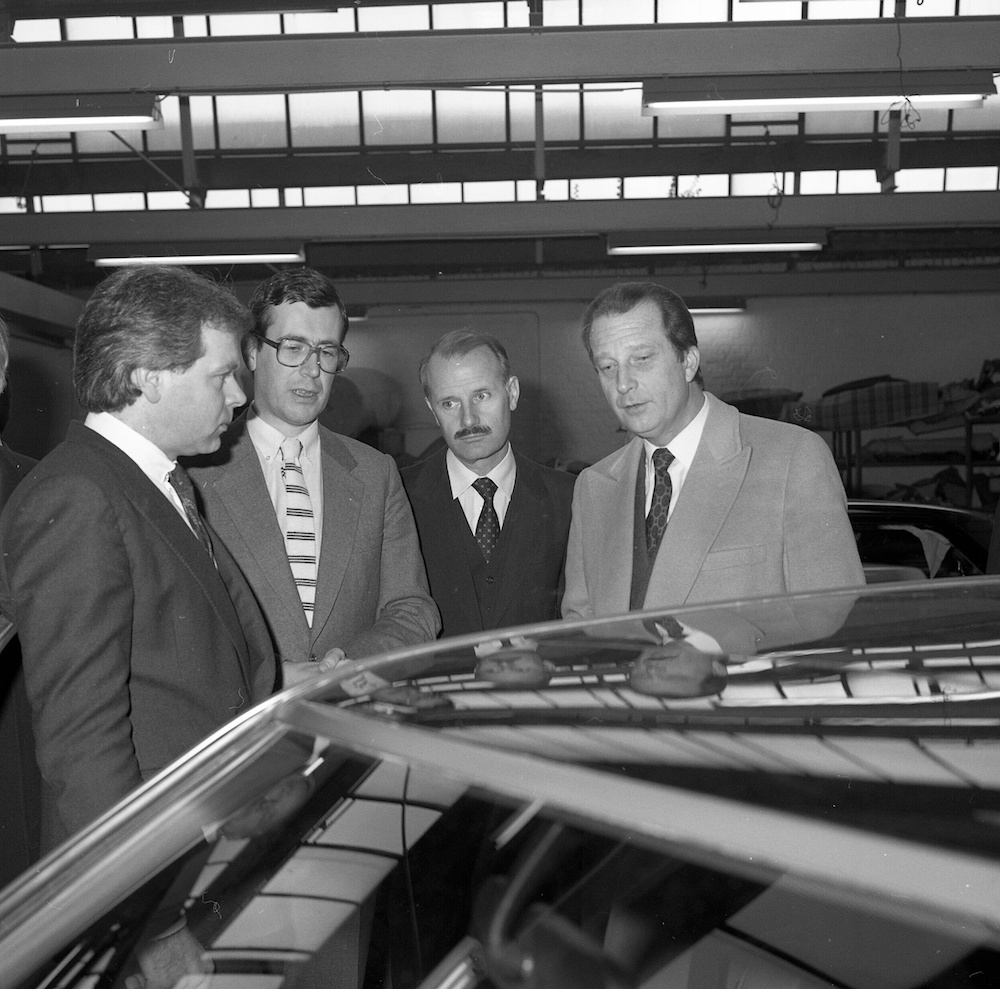 Our product lines expanded to include standard sedans and off-road automobiles. The raised roof option was also introduced.
Simultaneously, an all-new production system was created to encounter the international market. The company was then able to meet the highest requirements of major OEM's.
We presented the first project collaboration with Mercedes-Benz : development and production of the interior fitting for the armored Class S W140 Pullman.
The Carat Duchatelet Rolls-Royce Silver Spur was also introduced with wheelbase extension by 25 cm in both front and rear doors and roof heightened by 10 cm.
In terms of armouring, increasing and changing threats required development of new lighter weight, more capable solutions to the evolving armor-piercing munitions and blast threats in the manufacture of exclusive commercial vehicles.

Our range was once more again widened with the creation of limousines based on the Mercedes S Class W222, Toyota Land Cruiser and Range Rover Vogue that was also equipped with reversing coach doors.
And we mustn't forget the exceptional one-off Lexus LS600h Landaulet that was specially engineered and produced under supervision and approval of Lexus for the Royal Wedding of Prince of Monaco in 2011.
A tremendous list of accomplishments covered over 50 years !
With our true passion for your satisfaction, comfort and security, we are for the decades ahead with even more exciting developments and new outstanding vehicles.