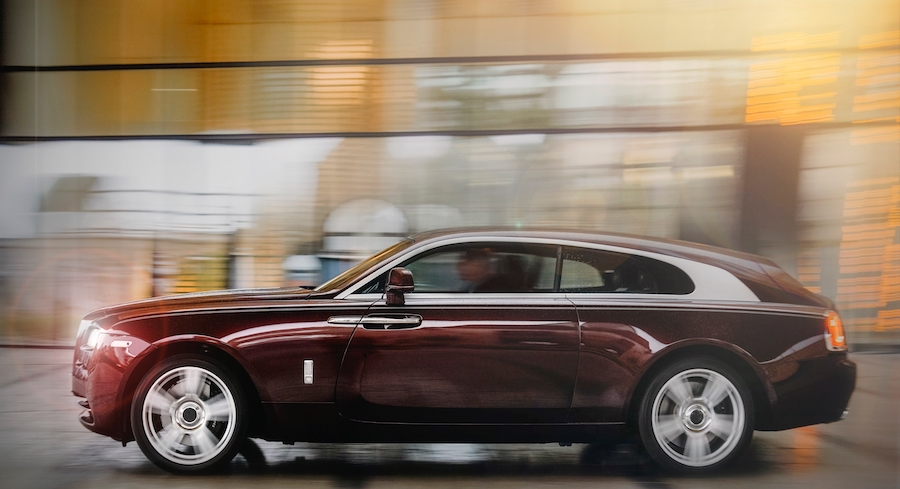 2020 : Silver Specter Shooting Brake
Carat Duchatelet introduces the Silver Specter Shooting Brake. This exclusive vehicle is a declination of a model from the most famous British coachbuilder.
The Shooting Brake was really popular in Great Britain, around 50's, 60's. This model is partly inspired by all past ones as the famous Aston Martin DB5.
The entire vehicle is tailor-made: leather upholstery, markings, inlays or even carbon fiber inserts. The roof is constructed from a unique piece of carbon-fiber composite. The elongated bespoke side glass is intensified with silver trim.
Inside, passengers can admire a magnificent light roof, similar as the stars shining in the sky during a dark night. It is a fiber-optic work of art, giving the impression of an endless starry night. There is a cockpit with two rear seats separated by a pass-through to the sculpted rear cargo area. The boot is gracefully curved and trimmed with differing materials.
Seven other models will be made but each will remain unique and personally bespoke: from matching luggage to special trim and more.
Please note:
Carat Duchatelet is specialist in the conversion of vehicles exclusively supplied by their owners.
These vehicles are marketed by their original manufacturer, notably under the following non-exhaustive brands: "Roll-Royce", "Wraith", "Phantom".
Carat Duchatelet does not hold any trademark rights on these terms. These terms and the related trademark rights are the property of Bayerische Motoren Werke AG and/or Rolls-Royce Motor Cars Limited and economically related companies. Carat Duchatelet does not maintain any commercial links, is not part of the distribution network and is not a subsidiary or an economically linked company of these companies.