Our production is organized over 12 departments which allows us to control the entire automotive production under the same roof.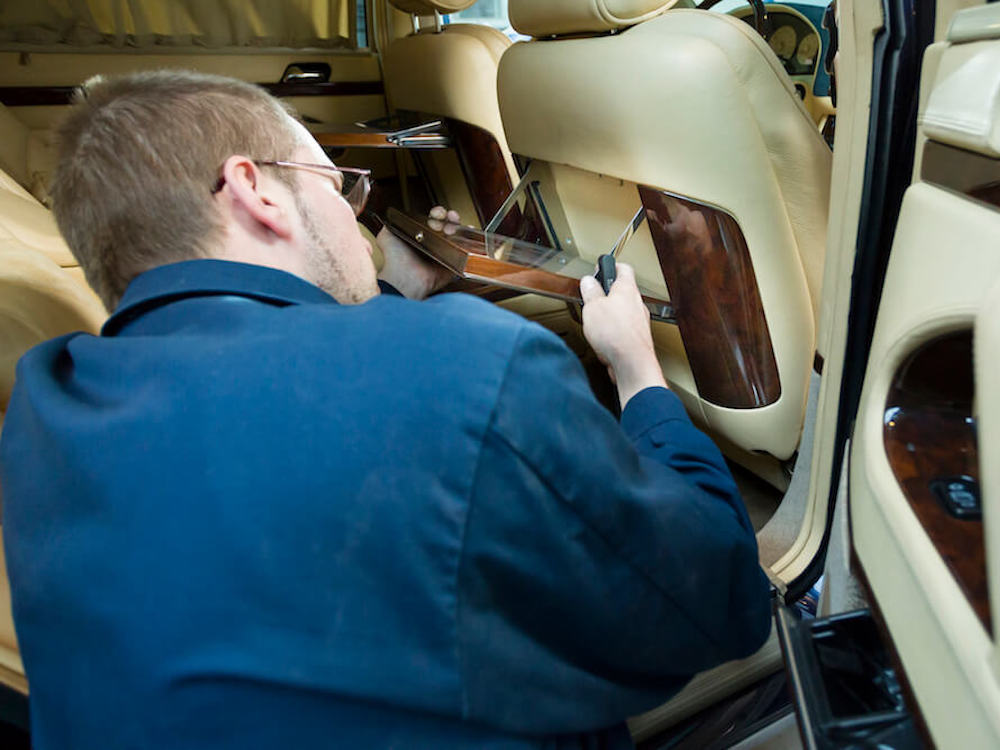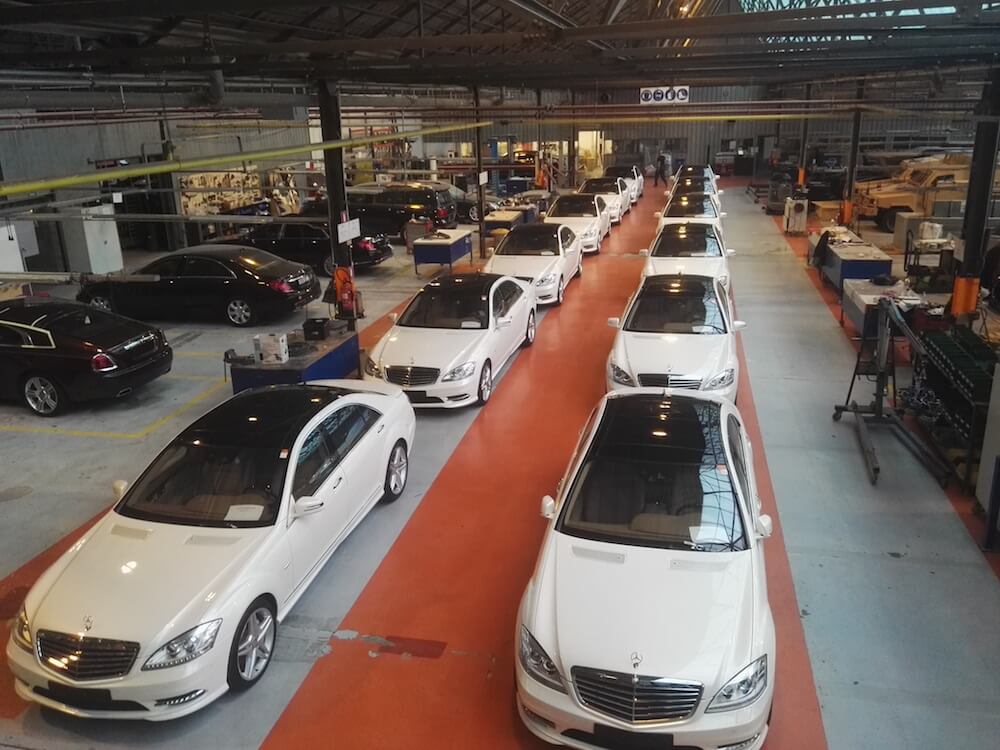 This is where vehicles are assembled with bespoke equipment along with any special protection requirements of the client.
Where everything is about details.
Any extended and armoured vehicle is installed in 3D jigs.
This unique process, designed entirely by our house 25 years ago, prevents any potential deformation of the car body during extension and armour integration.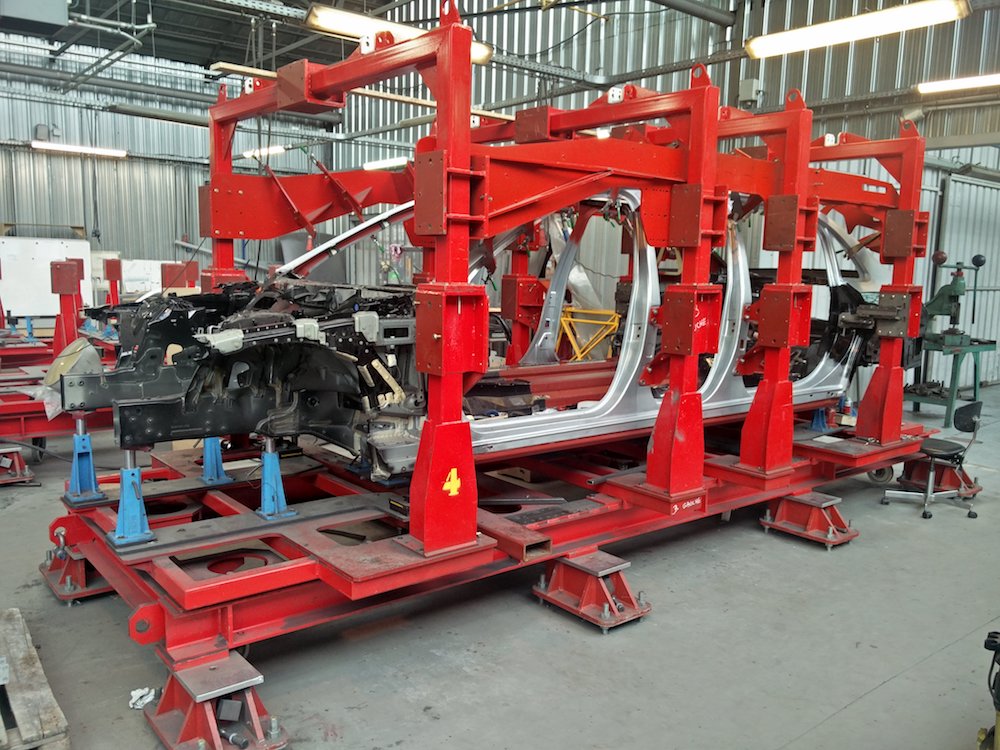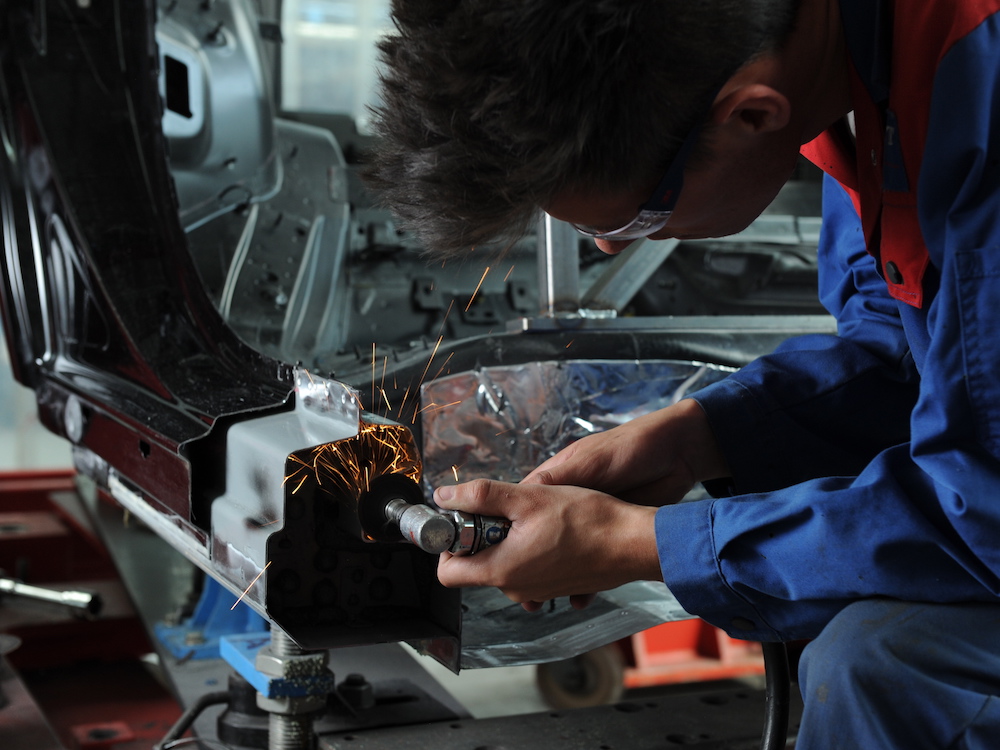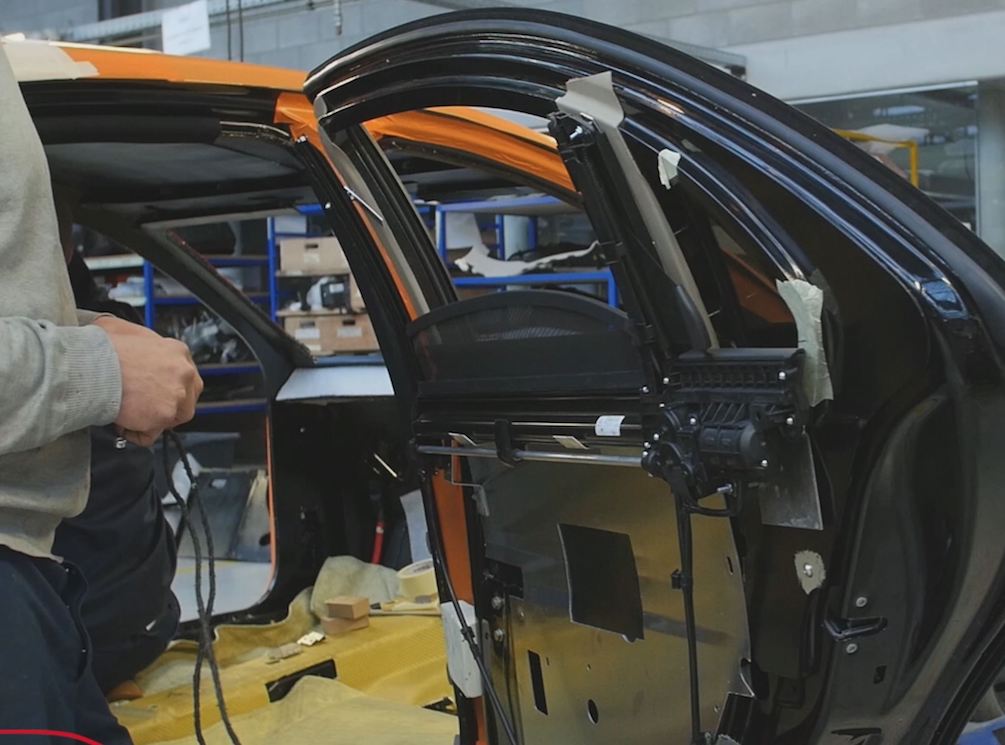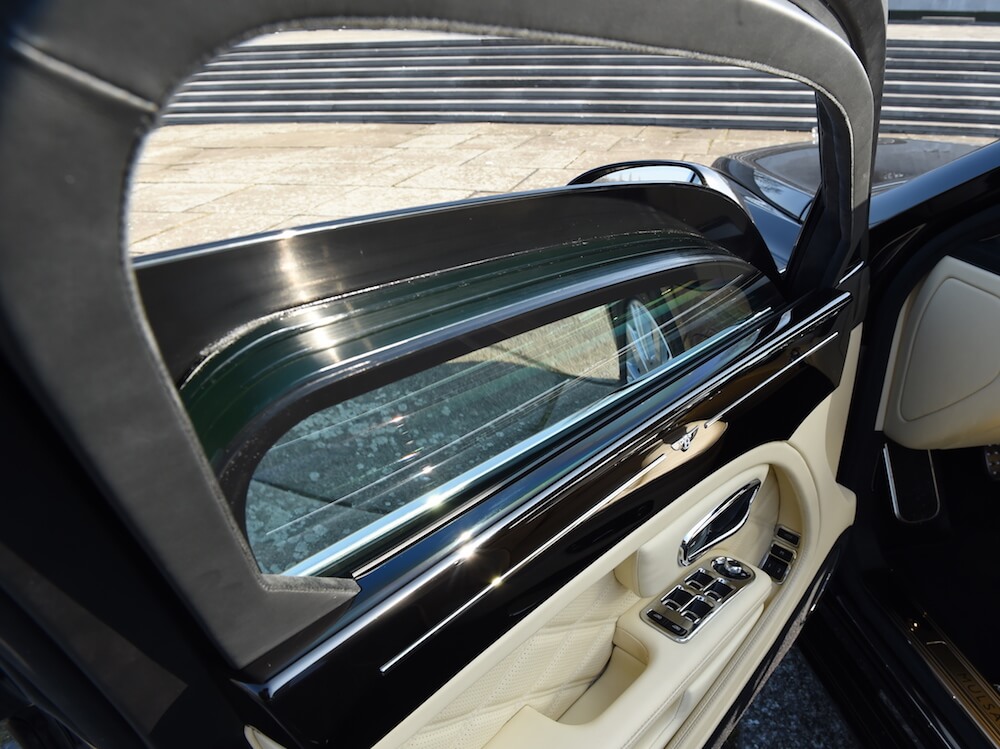 The challenge of the door workshop is to offer a level of quality equal to the original one door while enhancing the finished product.
Benefiting from our own laser cutting system, we can optimise our supply chain and ensure the quality and confidentiality of protection materials.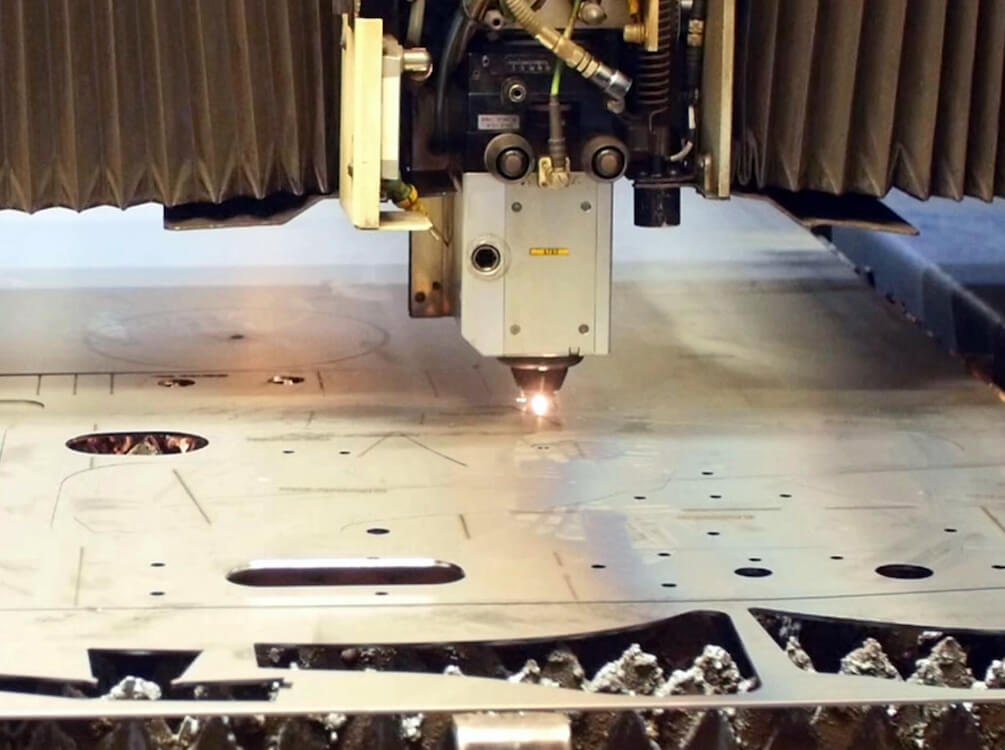 Where it comes to ballistic and blast protection.
The protection structure becomes the main structure of the car and is discreetly integrated in the vehicle by our specialists using proprietary design techniques.
When you look at the paintwork on a Carat Duchatelet vehicle you will see the perfect reflect of yourself.
This is the result of our 50 years of experience in creating a finish of endless depth and a flawless, mirror-like sheen.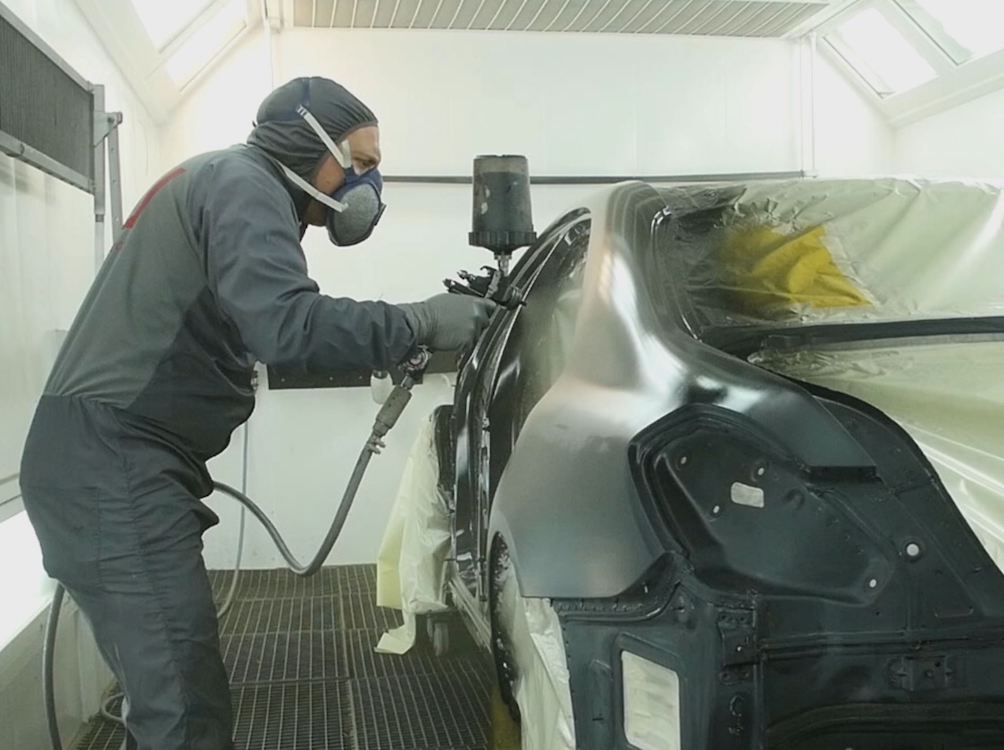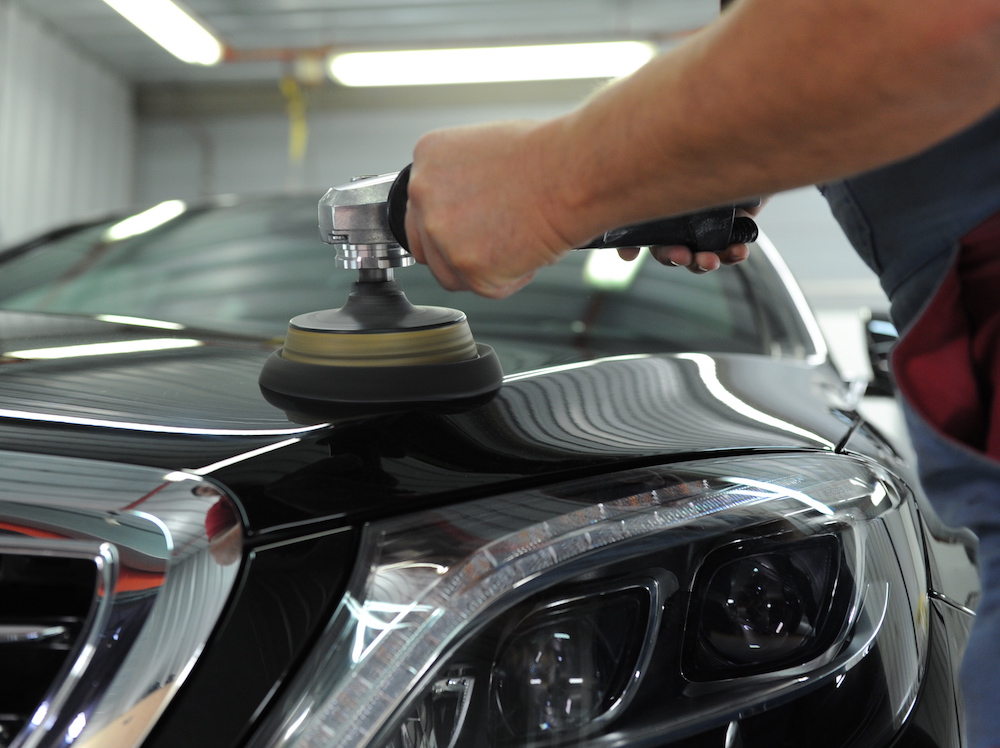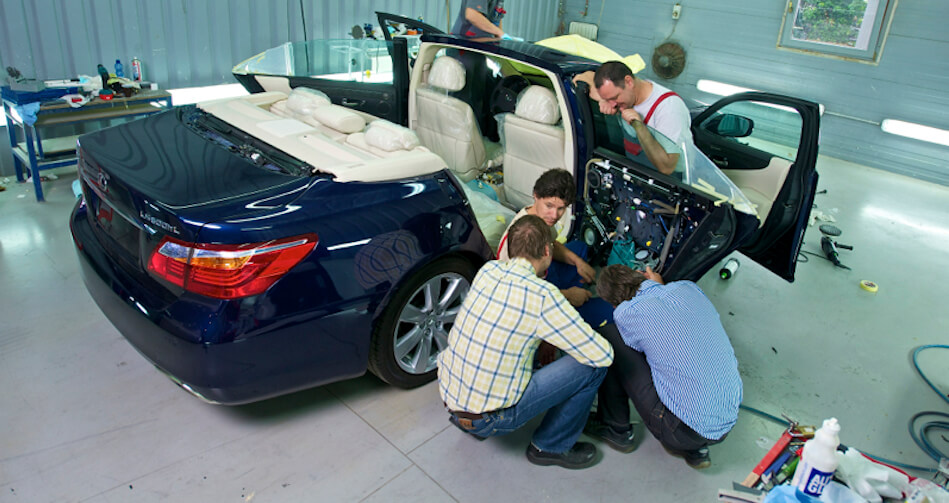 Half way between a research laboratory and a workshop, our composite workshop focuses on adjustment and production of some elements such as the roof, door skins and most of the resized interior elements which are made stiffer, stronger and lighter than traditional steel and aluminum.
Everything is realized in our premises for reactivity and confidentiality purposes.
As a result of our conversions, vehicle weight may be significantly increased.
Mechanical components are then adapted or replaced ensuring functionalities and driving dynamics similar to the original vehicle.
Electronics are everywhere in all modern vehicles. Our specialists have been trained to preserve and sometimes improve all functionalities of the original cars, specifically electronically-controlled suspension on extended and armored limousines.
A major criteria of quality in a Carat Duchatelet vehicle is any tailor-made equipment requested by the owner are made compatible with the original car electric and electronics circuits.
This workshop is for everything that requires precision. This is where we create and assemble partitions, window lifters, consoles, seats for disabled people and all tailor-made accessories. Our team of adjusters master turning, milling, welding and folding.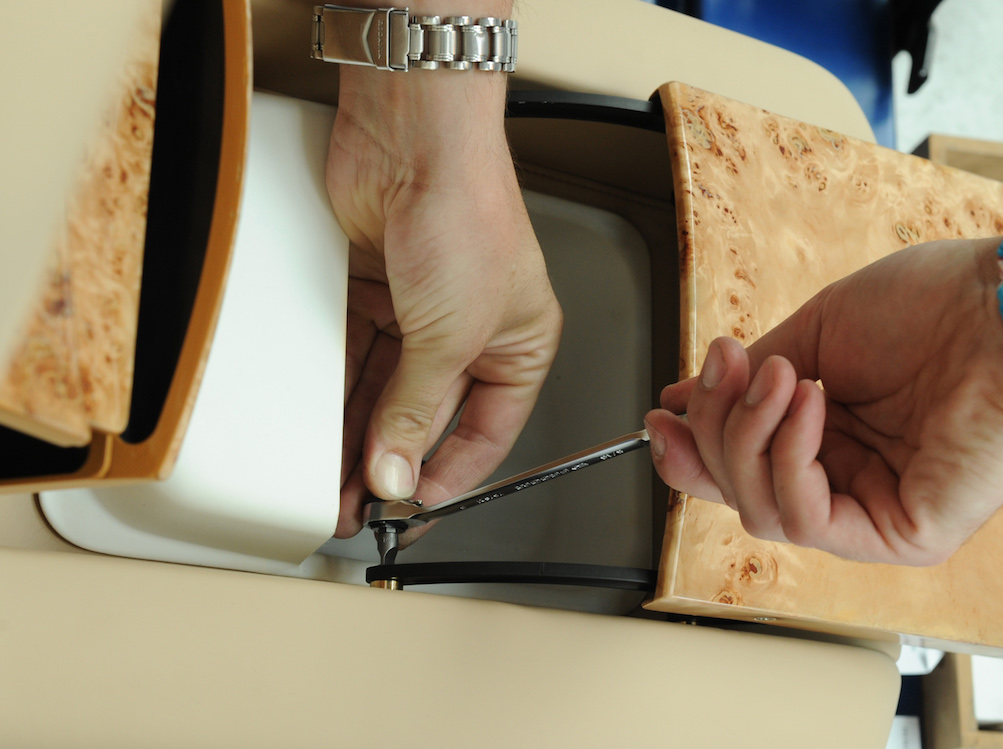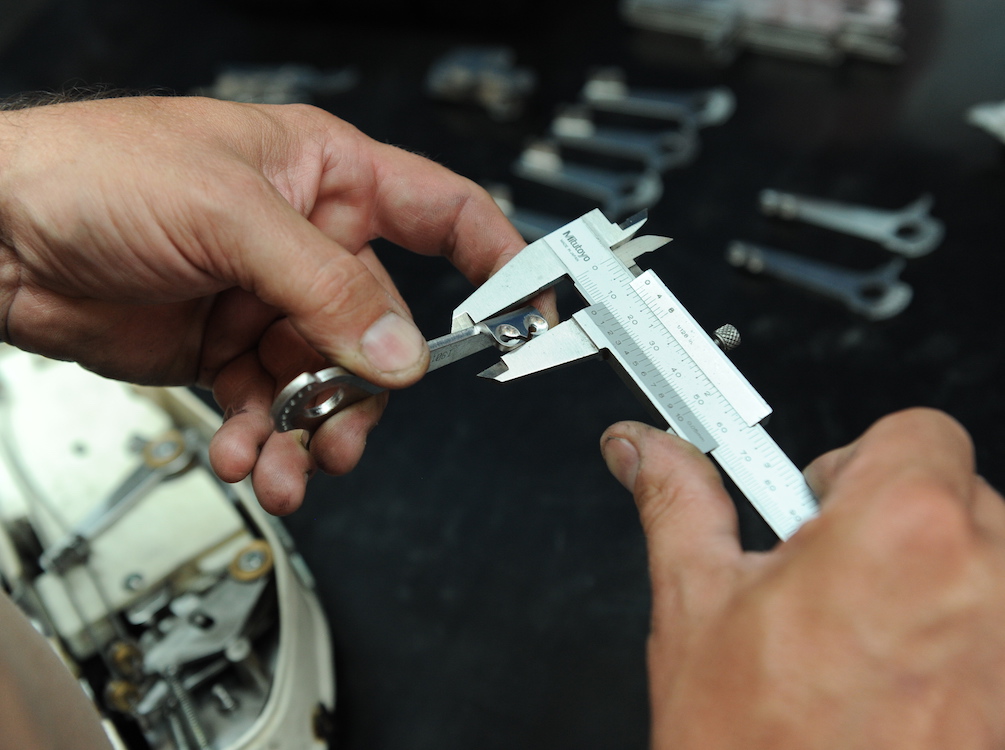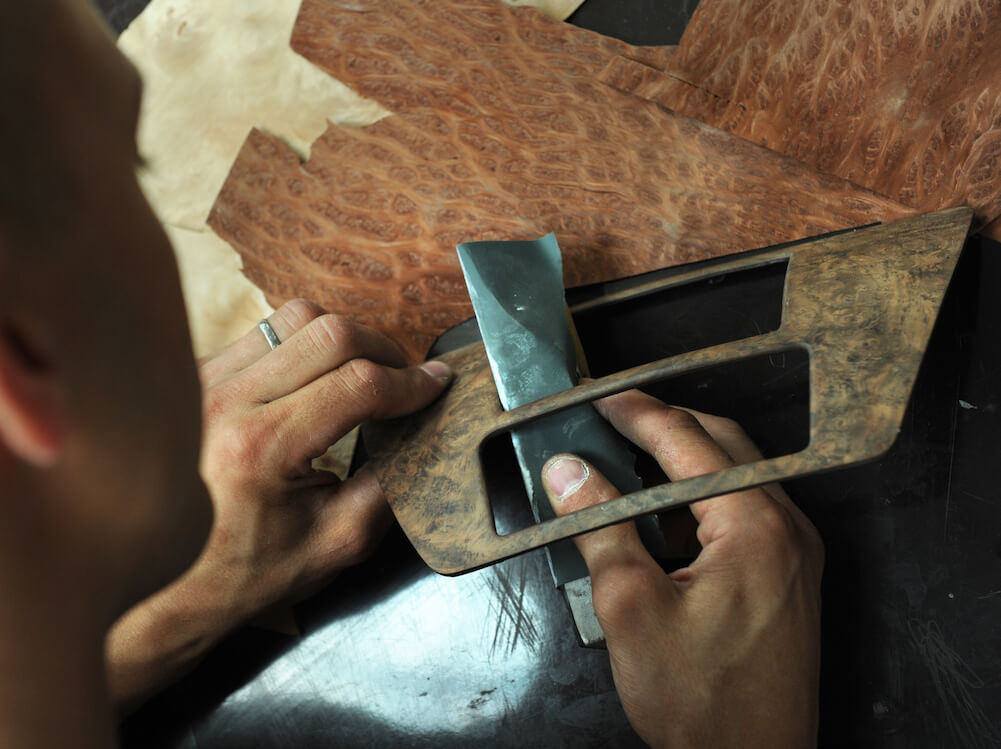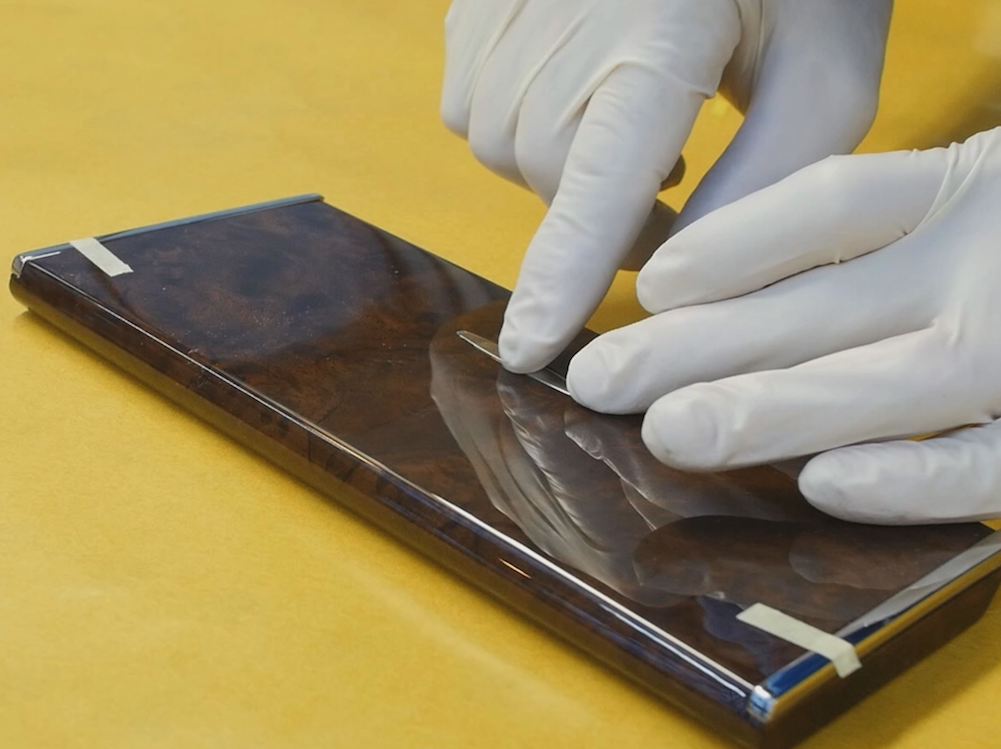 This workshop allows for exquisite and precious wood.
Cabinets, consoles, partition walls and wood trimming are the essence of refined customisation that only we can offer. The choice of wood essence and veneers are carefully selected and defined in tandem with the client.
This workshop provides the finest and softest leather and trimming materials. Textures and colours are meticulously chosen in tandem with the client.
The interior of a Carat Duchatelet car is always reflecting the individuality of its owner. No detail is left to chance.